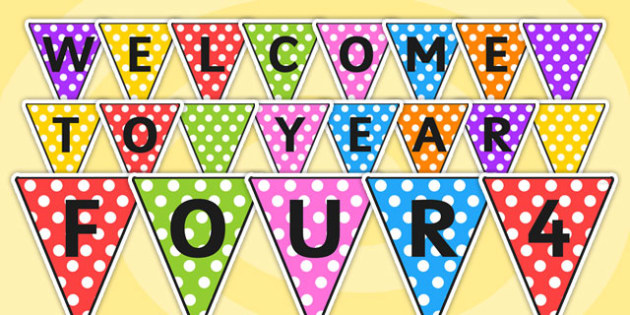 Welcome to Year Four!
Welcome and please see my Parents' Presentation (click this link)
Class Teacher: Miss Fisher
LSAs: Mrs Pokusinska
Welcome to a brand new, exciting school year!
Below is some key information that you might need to refer to as the year progresses. Please feel free to contact me via email or call to the front office rather than at the end or start of the day and I will get back to you.
P.E
Our PE lessons are on Thursdays.
Children are expected to come to school on these days dressed in full PE kits, which has their names on. Please ensure that your child has the correct indoor and outdoor kit, as the weather gets colder and wetter children will need to be dressed appropriately as they will be in their kits all day. Earrings must be taken out before PE lessons, either by the parent or the child- staff are not permitted to do this.
Swimming
This year, due to the current circumstances, we have not finalised plans for swimming lessons yet. You will be informed of any changes to this in due course.
Reading
It is expected that children are heard to read at home for at least 10-15 minutes a day and that this is recorded on the post-it notes provided. These post-its will then be added to your child's reading diary, which will be kept in school, by a member of staff. Your child must have completed the book and have their post-it signed with a note informing staff of completion, in order for their book to be changed. It is important to check your child's understanding of what they are reading, especially as they begin to read longer and more complex books. This can be done through discussing the book with your child and through questioning them about specific aspects after or during reading.
It is important that your child brings their post-it in every day as we encourage them to talk to us about the reading they do at home as well as in class. We have reading time every day, and during the course of the week, children will read independently, with a partner or group and with an adult.
Spellings and Times Tables
Each week, as a part of their home learning, children will be expected to learn a set of spellings and a set of times tables which they will be quizzed on the following week. These spellings are based on the Year Three and Four National Curriculum spelling list. Children should be encouraged to look for and learn spelling patterns in these words and other words. It is expected that by the end of Year Four all children will know the times tables, by heart, up to 12x12. Please practise these regularly at home.
It is more beneficial to work on spellings and times tables in short bursts; 5-10 minutes every day, rather than longer sessions. It is also very helpful to encourage your child to learn the meanings of these words (and other unfamiliar words) as well as helping them to develop their ability to apply these in context by writing a few sentences.
Forest school
This year forest school is slightly different due to the current circumstances. There will be no forest school for the first half term.
Home learning
Please find the home learning menus for the topic we are studying in the 'Our learning' tab to the side of this page. Please ensure that children complete their home learning on their Teams Notebook as much as possible.